Wow. I've been a mom for half a year already?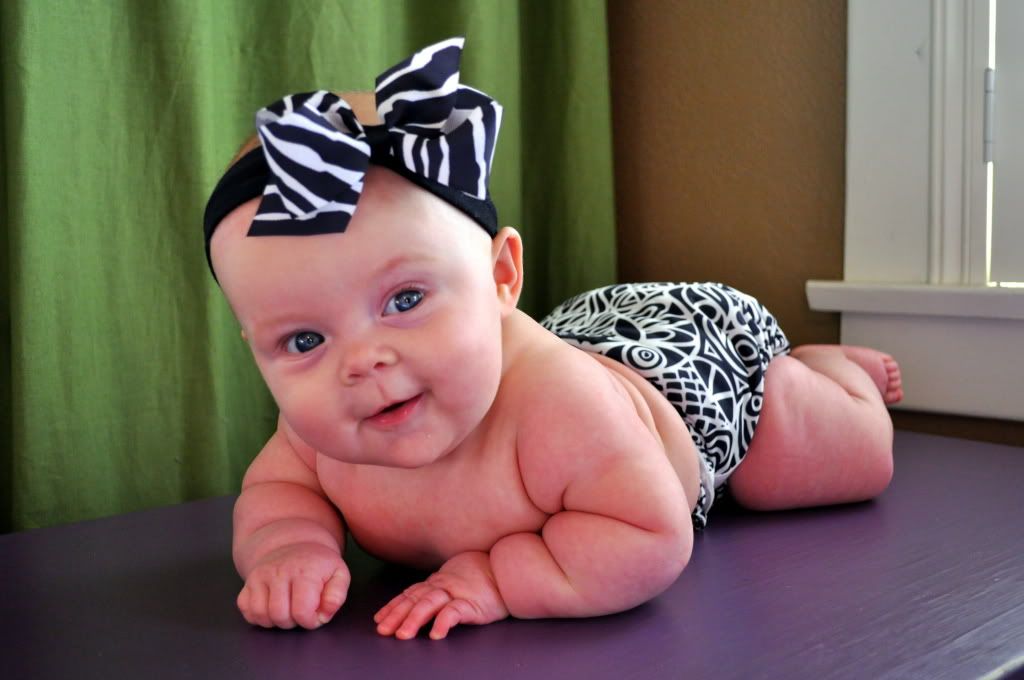 Lydia Jane was sixth month olds on January 20.
We haven't mastered sitting up yet, but we are getting really close. Besides, as you can tell, there is quite a bit to hold up and balance so it takes a little extra effort than for those skinny babies. ;)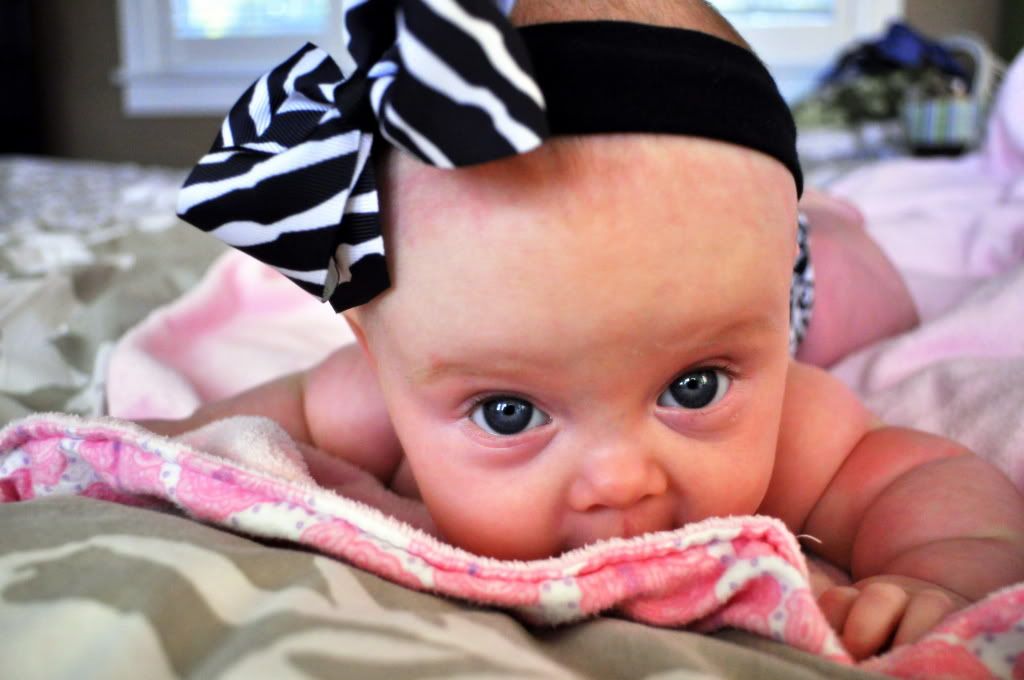 At her six month check up she weighed in at 19lbs 8 oz! (with a cloth diaper on, just fyi)
This weight is in the 95th percentile of her age.
But she is only 25 1/4 inches long. I was 23 1/2 inches long at birth!
Her height is only in the 25th percentile.
It's okay to laugh. I sure did.
She is definitely our child--we aren't surprised she is short. And I am sure she won't be chubby forever. At least for now it is totally cute!
However, my back could stand her weight gain to slow down just a little bit. Not that I can complain too much. I mean, carrying her around is probably how I weigh less than I did when we got married. Such a sport helping me out like that. ;)
Anyways, all "almost 20lbs" of her is just perfect in every way. And the past 6 months with her have been full of wonderful & I wouldn't trade a single minute for anything in the world.