My sweet little Lydia. It is hard to remember sometimes what it was like to hold her so tiny. She was born at 6lb 5oz, but she went down to 5 1/2lbs.
This is her in the hospital the day she was born.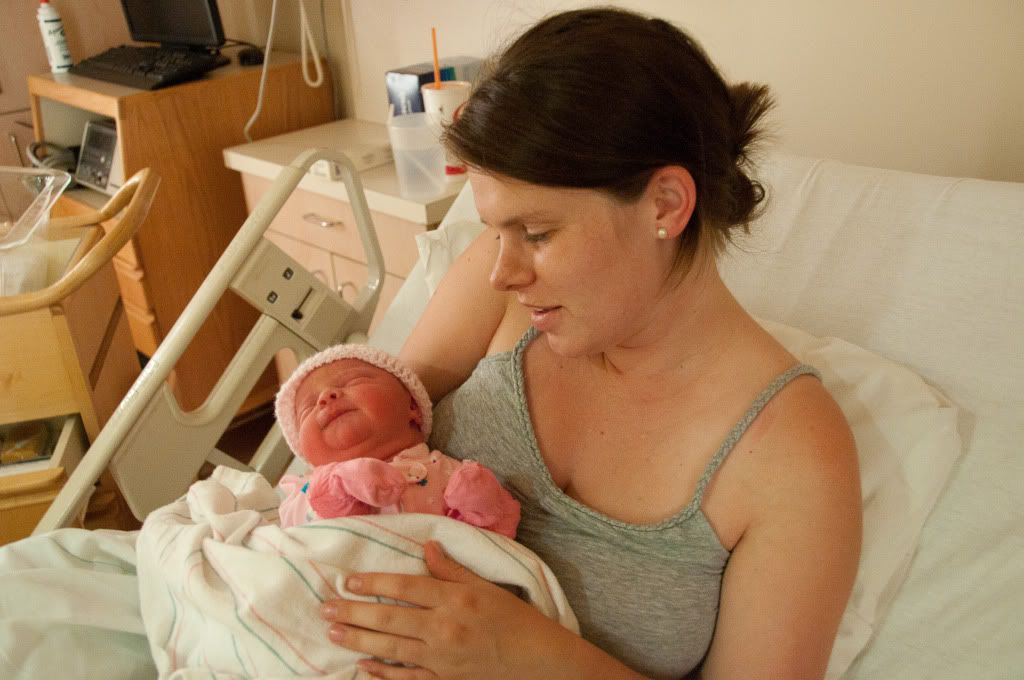 In this picture she is wearing the smaller preemie set of jammies in this picture.
She has already outgrown the bigger set.
Another good example of how much she has grown is to compare the following pants.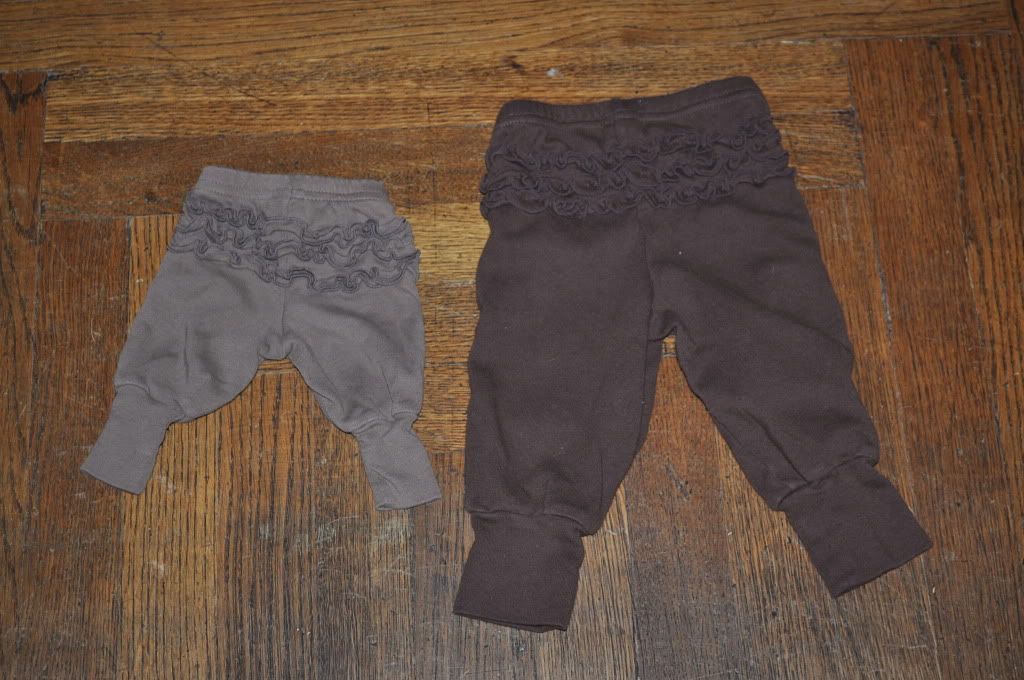 And this is her wearing those itty bitty pants!! I can hardly believe it.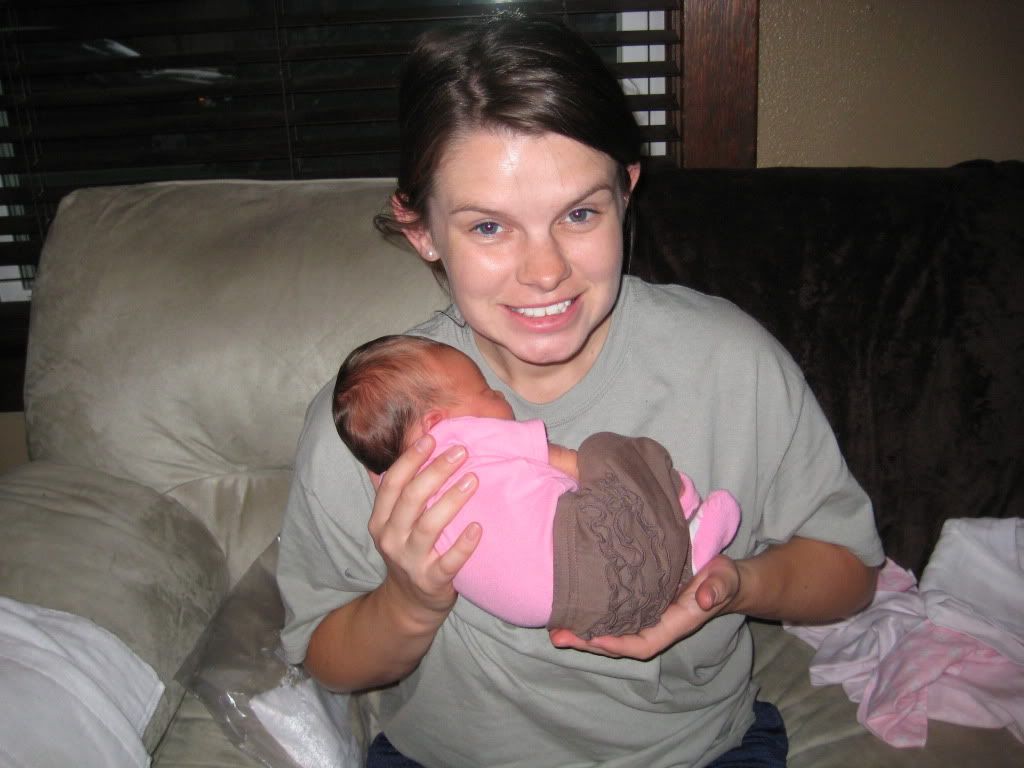 And no matter how much she grows I just love & adore every square inch of her. She is still so snuggly & perfect & I cannot get enough of her. I thought I would be very sad to see the itty bitty stages go, but every stage is the best stage. I knew it would be fun to see her learn & grow, but I had no idea how much.